Finally – Show Gardens are showing who the garden is really for
It's that time of year again when we all glue ourselves in front of the TV (or attend for those who have a ticket) drinking in the sights sounds and spectacle that is the Chelsea Flower Show. And this years show gardens seem to all have finally grabbed firmly hold of the 'we aren't separate from the nature – we are part of nature' philosophy. Gone are the Look at Me Gardens, this years show is filled with Look at What We Can Do Gardens instead and it's wonderful to see.
The show is not the Garden itself
This years show gardens have finally addressed the problem of the 'show garden'. The designs have reconnected with the fundamental function of plants. Garden design has for a number of years now been ever more mindful of the impact we have on the planet, & have displayed different planting styles to showcase how we can adapt to climate change. Designers have also increasingly created show gardens using recycled materials which is great; but this year it is different. The gardens are created from an entirely different point of view, the garden is now a place where the Natural World is the show; we are merely spectators watching it.
I recently watched a documentary on the Durrells on ITV, having been a fan of the drama series which documented how Gerald Durrell created his zoo in Jersey. The concept was at the time revolutionary in that the animals welfare, health and state of mind came first. The zoo had been conceived and created for the animals, human enjoyment was not the priority. Up till then zoos simply displayed animals for people to see, to point at and be entertained by. Gerry Durrell realised that the best spectacle was not simply to see something, it was to watch it living.
The gardens on display have all embraced this approach and are now created to embrace the living world. The primary purpose of the garden is for Nature to now be the display.
We are now secondary to the show, the plants are not the show, the fancy gazebos, patios or seats are not the display. In fact what has been placed in the garden for our use is merely a ringside seat; the place we can immerse ourselves in the garden show and see it close up. Show gardens are now created entirely from the perspective of Nature first.https://www.rhs.org.uk/shows-events/rhs-chelsea-flower-show/news/2019/show-in-pictures-2019 The most important design decision being what is needed to allow as much biodiversity into the garden as possible. It is understanding that the more life the garden has; the more of a show it puts on.
The spectacle of the show garden is now the biodiversity it encourages
So what can you do to emulate this at home, how can your garden be as vibrant and lifegiving as a Chelsea Show Garden.
Well the flowers you'll need look similar to these:
& you might notice something similar about all the types of flowers, which is that none of them look like this:
and that's because, this flower has only been developed for us. If you were a bee, how easy would it be to access any nectar?
The colours in the gardens too are different, no longer do we see these….
Instead we see these…
In fact to be bang on trend, you need to ditch these
and replace them with things you might have only ever thrown away: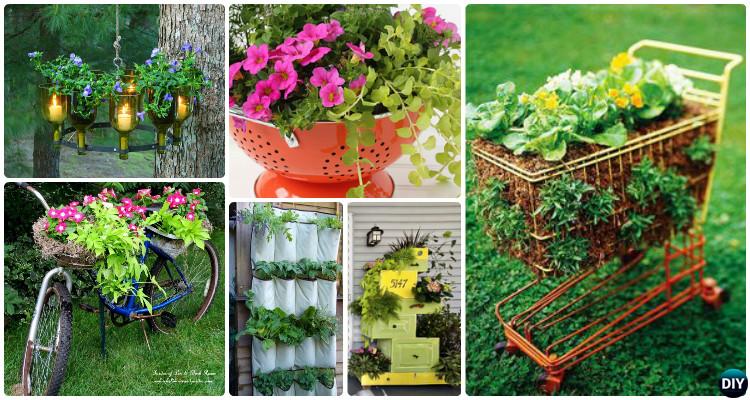 ---
The key principle to realise is this:
what your garden does is what's important.
So it doesn't matter if your garden isn't neat and tidy or that you haven't mown the lawn in 3 weeks. What matters is that your garden is a hive of activity because it then becomes a more interesting place to sit in.
This for example may look pretty (although that too is debatable), but that is all it does, you will become bored more easily. You can only admire the flowers for so long, but if there is nothing else happening – what will keep your interest. If you have sprayed insecticide to kill any flower or plant eating bugs; what's left are perfect specimens & untouched petals; it is a garden made solely of 'bling'.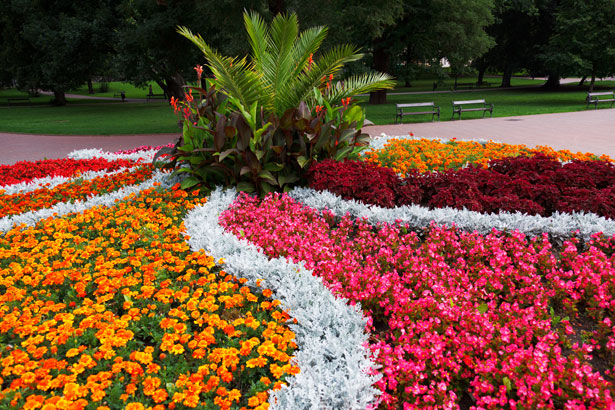 Whereas this may look a little less managed, but look closer and just like Gerald Durrell's zoo, the spectacle is all about what is happening within…
For gardeners anywhere this is good news, traditional garden styles have been consigned to the recycling bin. There are no Mediterranean or Cottage gardens, there are only gardens that are good for life. All life, the bees, bugs, butterflies birds and the insects as well as our own lives.
Gardens are a haven for everyone and everything, so at last what your garden looks like does not matter as much as what your does.
Real gardeners love life
read more about garden design – visit the Plotting Shed Blog