Ugly Garden Paths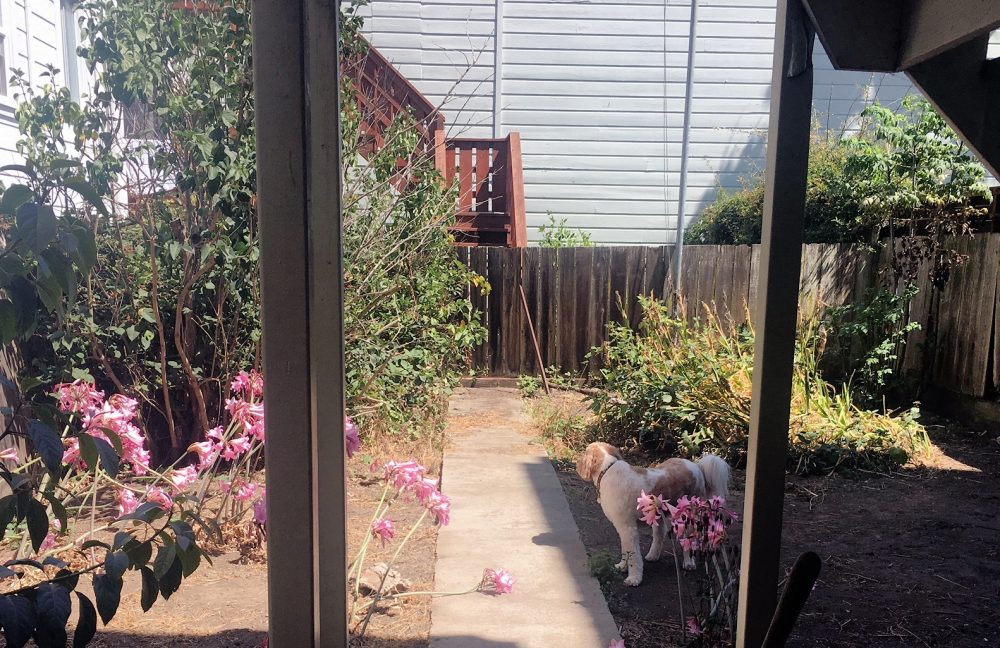 This path is concrete, straight and worst of all – goes nowhere nice!
We all have paths in our garden and we all need paths in the garden. Paths need to be hard wearing, functional, low maintenance (ideally) and transport you to the parts of the garden you need to get to. Sadly though, most paths are pretty ugly, often concrete and most likely resemble a runway down the garden….
So can garden paths be functional AND pretty and if so how. Secondly if the aren't pretty what on earth can you do about them to make them less of an eyesore!
Paths not Runways please.
One of the main problems in small garden design is how to deal with paths. Paths by definition have to go somewhere, they need to be hard wearing and they need to be a certain width to be able to walk down comfortably. The problem arises as garden sizes shrink, the path becomes a much more visually dominant feature and as paths have to be practical they are often not pretty!
So what do you do if like many garden you already have a path and you don't want to go through the expense of changing it, but you don't really like it much as it is rather ugly. Well luckily there are lots of ways to make the path appear less obvious, and it's all about making your eye notice other things more.
Hide the Path in Plain Sight:
To lessen the impact of the path and make the garden look more interesting you need to make something else much more interesting.
The plants used have strong vertical lines, which pulls your eyes up from the ground. In addition colourful raised planters are built to again draw attention from the path. So, does the path still dominate?
Contact us via WhatsApp
Buy our amazing garden design book too. It really is a garden changer!
Available on Amazon and other online book stores.