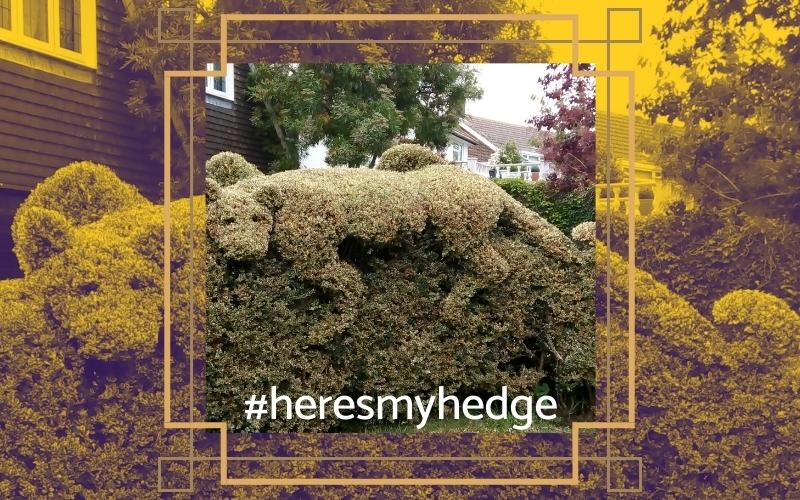 Use a Topiary hedge as garden art.
Have fun with your hedge trimmers folks !
STOP PRESS: The Rules on 'How to Have A Proper British Hedge' will no longer apply after BREXIT.
We no longer have to conform to British Standard BS5376616 –  for Neat & Proper Hedging anymore.
So cut up your string, chuck the spirit level in the bin and go sharpen those topiary shears! Put some sparkle into your topiary hedge…. how about a topiary leopard
#heresmyhedge folks….
p.s put 5376616 in your calculators…. 🙂
How to grow a leopard – what a daft title, but that is indeed what this post is all about. You can indeed grow a leopard and this one is called Ingwe.
Some years ago I decided my myrtle hedge needed a trim, but I was becoming bored with just a nice flat top which looked the same as every other hedge in the world. I have always wanted to have a garden that had interesting things to look at so I decided to learn to 'do' topiary.
The hard bit is looking at a hedge and working out a shape and as alway for me, the light bulb moment came following a lovely glass (or 3) of Pinot whilst watching the Big Cat Diaries on the television!
My hedge needed an animal lounging in the sunshine..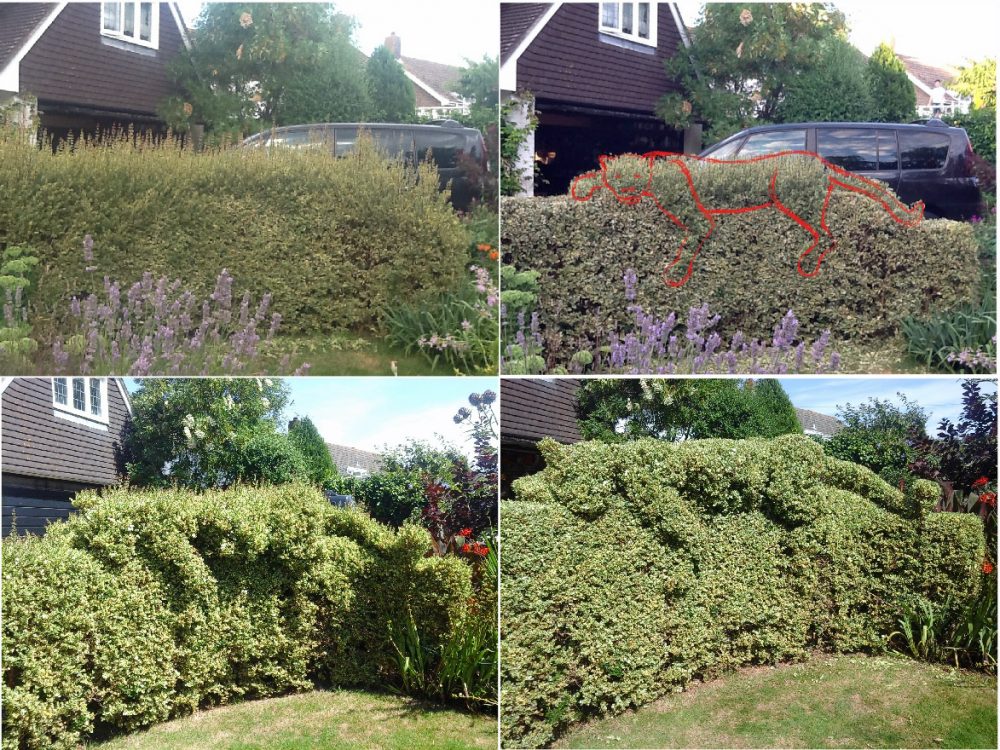 So now Ingwe is about 5 years old and for a first attempt at topiary I am pretty pleased, but there is now more to do. Ingwe is not really asleep in the sunshine, she is always alert for the next meal.
So the $64,000 question now is…. what is she watching?
and what will I have to create next, Deer, Antelope or Giraffes? Let me know what you would grow!