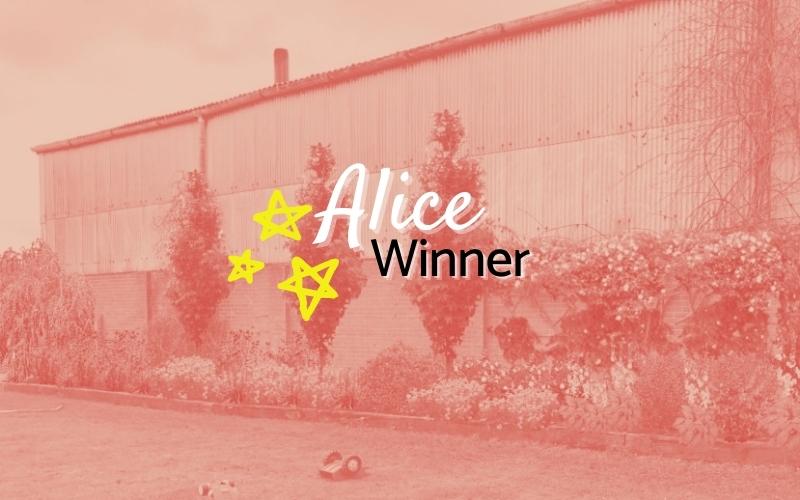 Now clearly we aren't going to be able to hide a shed quite this big…. so the trick is was make this border as interesting as possible. Alice wanted a really pretty, cottage style, easy care, low maintenance, football friendly border that was also a magnet for bees and butterflies … and that would also hide the shed….!
OK, it took a few stiff cups of tea and several chocolate hobnobs to get this one thought through.
and this was the result, shown here with summer and spring planting.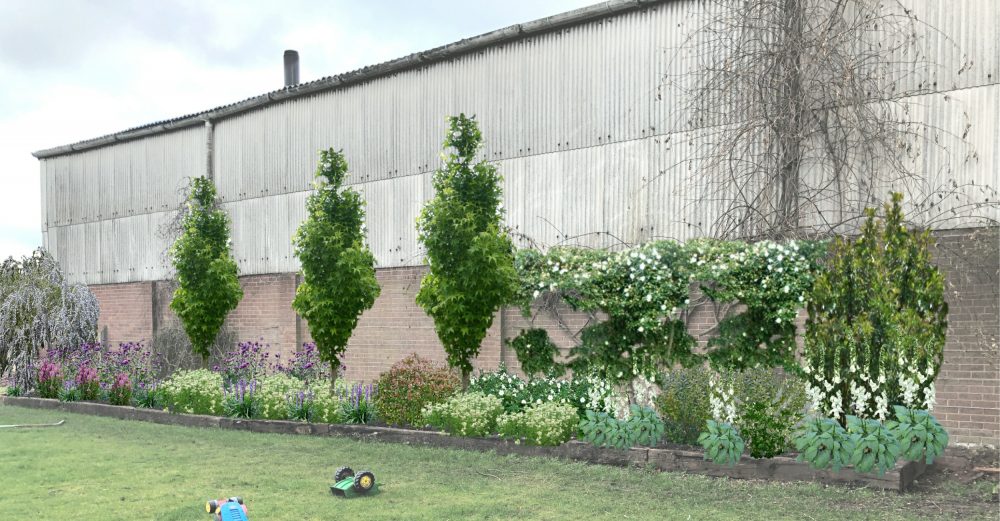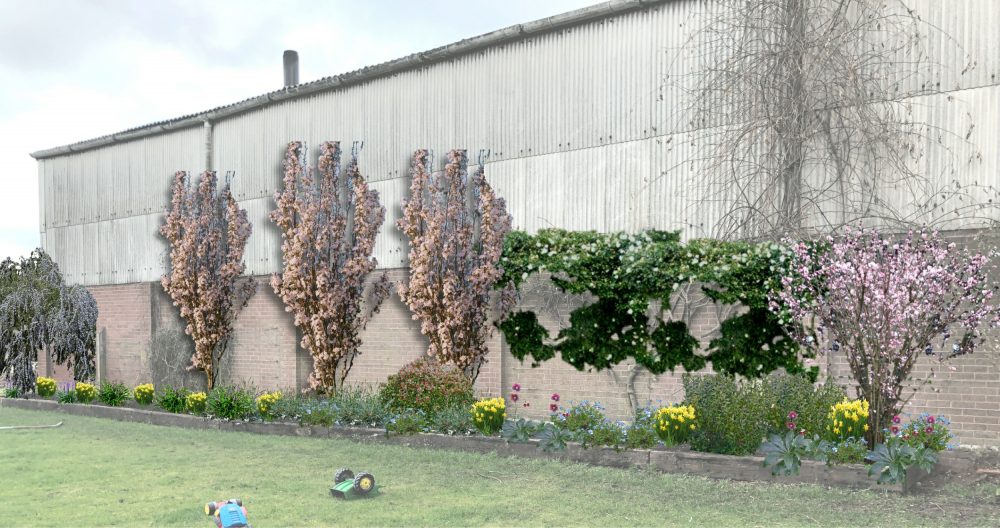 and do you know the absolute best bit…. every plant we have used is scented and every flower or bulb is also great for the Bees and Butterflies
#DoingMyBit
So if we can hide this beastie of a shed…. just imagine how much fun we could have designing your garden!
I was lucky enough to win a competition recently… My prize… a design by Rachel. Her brief was a low maintenance, bee friendly, beautiful 20×1.6m bed. I have been panicking about how to do this, where to start, and how to do it without spending a fortune. Rachel came up with an amazing design really quickly which we then tweaked a bit to come up with something perfect. She then gave me a really comprehensive guide as to how to care for the plants, ways of keeping the cost down, future options etc. I am thrilled and found Rachel to be so friendly, knowledgeable and helpful. I would highly HIGHLY recommend her! A million thank you's!!!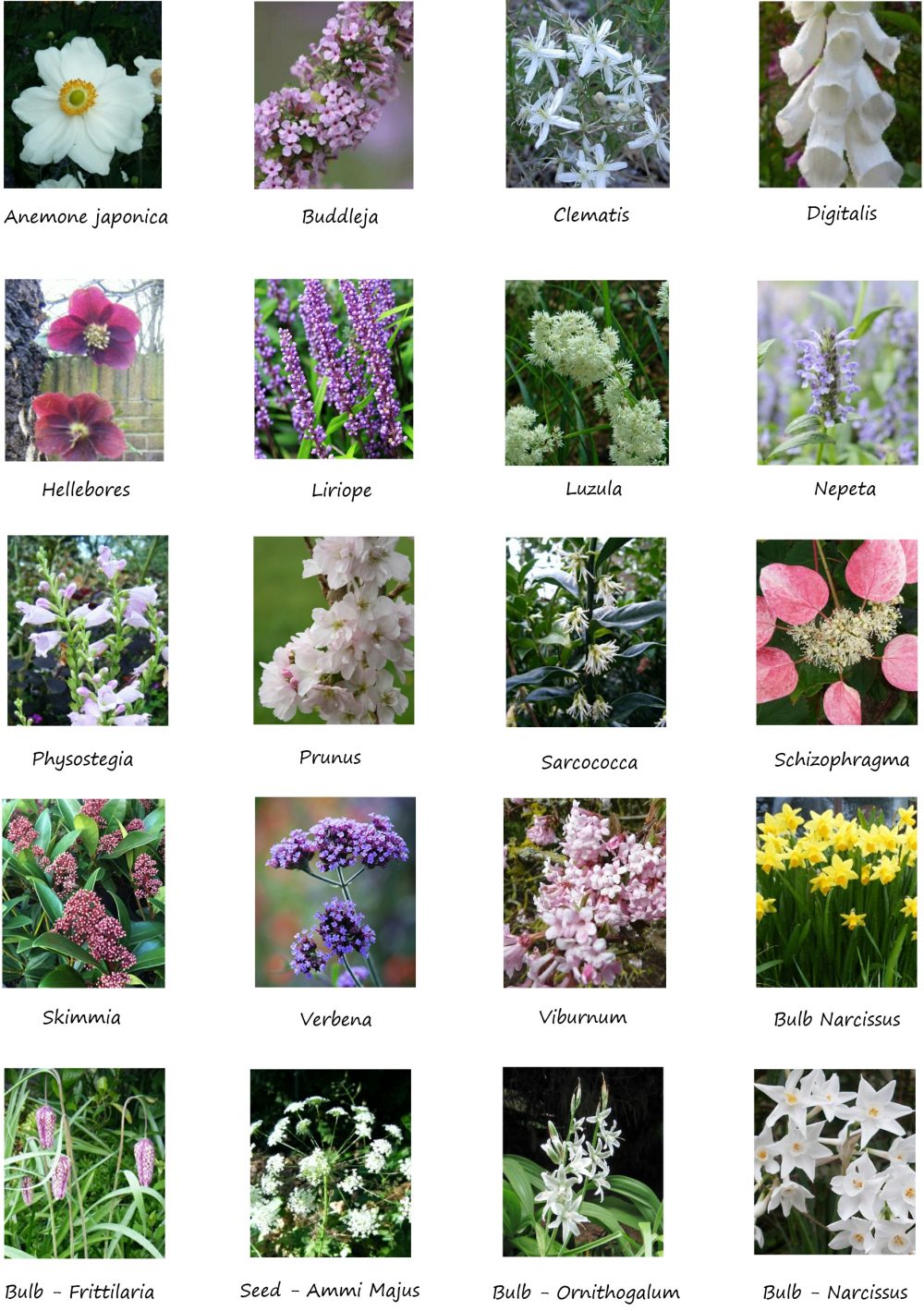 We really do make gardening easier