The best new garden design ideas
Listen to the Podcast on Apple or watch our design videos
This post focuses on all the best new garden design ideas from the RHS garden shows this year. Every year the BBC and all the gardening magazines and media regale us with beautiful images that showcase the best bits from the shows. But not all those bits are easily translated into your garden. So I thought, I'd put a PlantPlots spin on the show gardens and tell you all the best small garden design tips you really need to know!
Oh, and these were my favourite show bits by the way.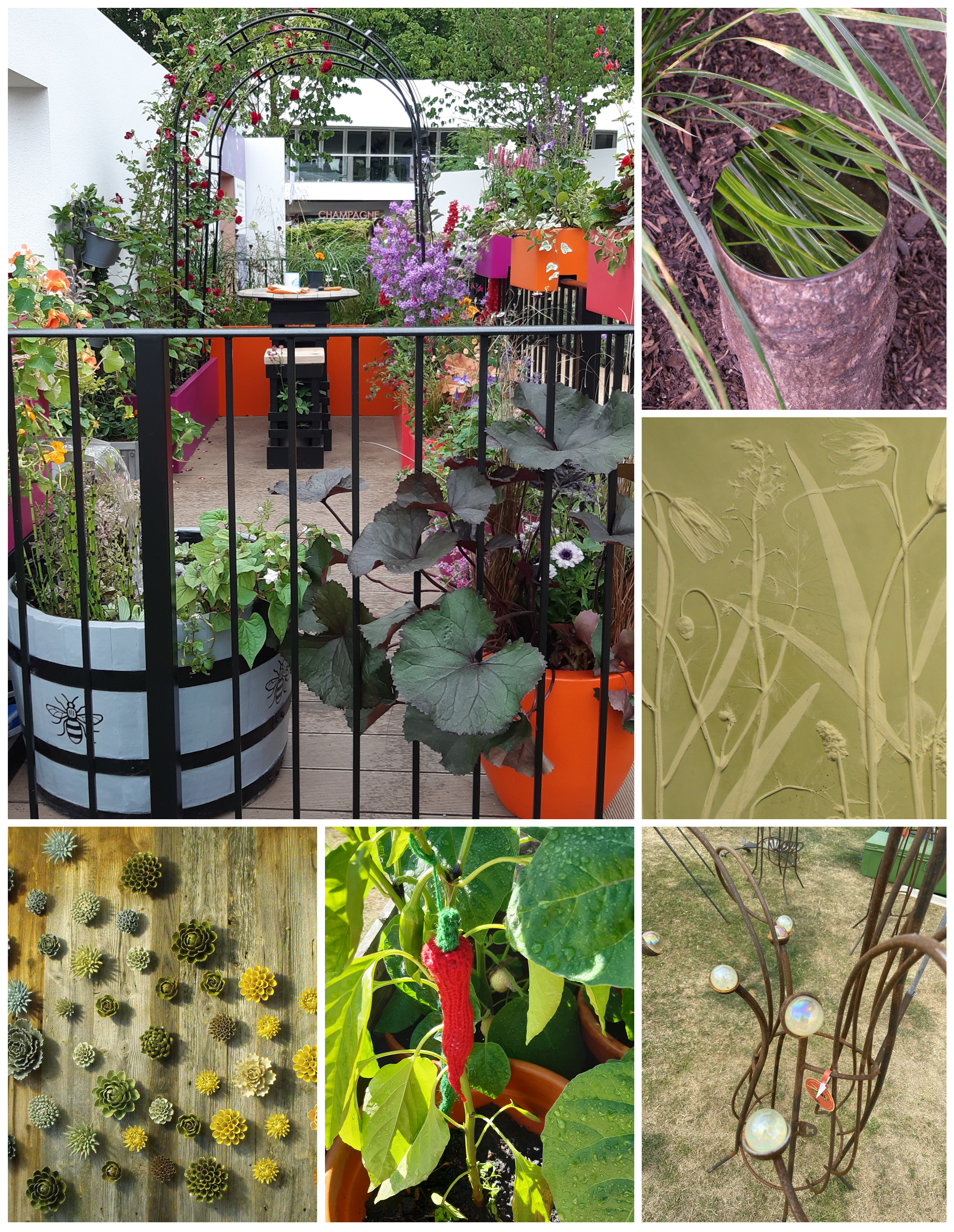 Naturalised vs Naturalistic gardening
Many of this years show gardens lifted the landscape and plonked it in a garden setting. Now whilst personally, I don't think this is practical for small gardens, the theory is.
The last 50 years of gardening literature has focussed on maintenance and keeping the garden looking neat and tidy. An entire industry has sprung up offering us products that will help keep the order in the garden. Power pruning, strimmers, weedkillers, lawn treatments, fertilisers and 'quick fix' gap filling plants are sold to help us keep 'on top' of the garden.
It is time for a rethink. All this 'order' requires garden effort; from you. So consider this. When you prune a plant into a shape that is not natural, every twig and sprig of regrowth shouts out 'disorder' and the need for pruning. BUT, if you allowed the plant to grow in its natural shape, if one twig grew 10cm and another 20, you simply would not notice. You would not feel the need to clip or prune.
This is the idea of a naturalised style of planting; you could call it having a lighter gardening footprint. The upshot is, the garden grows as naturally as possible. You only prune if a twig or branch gets in the way. The garden will look less manicured over time, but you will have also saved countless hours of unnecessary garden chores.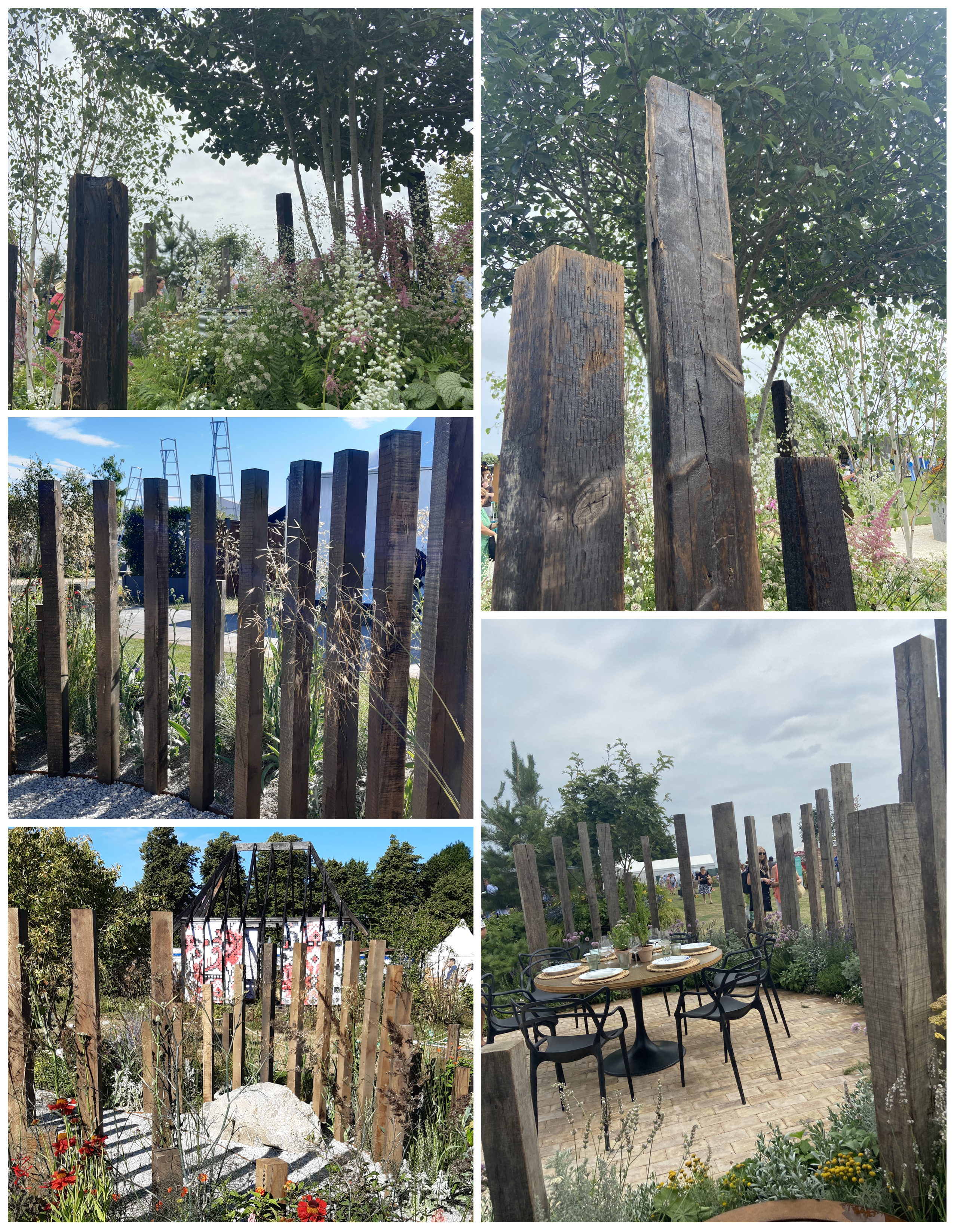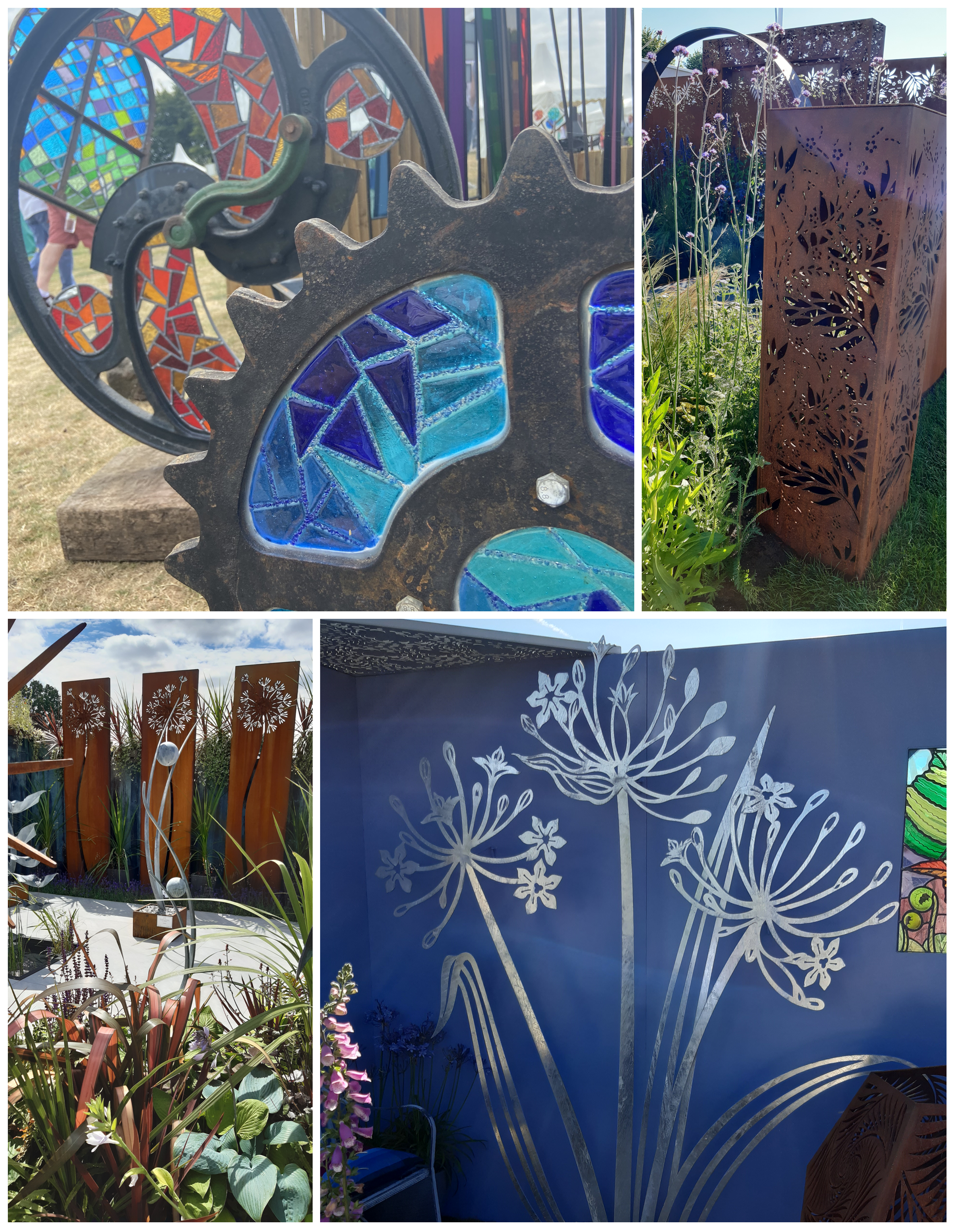 Decorative Screens
There is a trade in any small garden between privacy and boxing yourself in. If you look to make your garden entirely private from the world outside, you have in effect enclosed yourself behind a big green screen. The impact being your 'world' view now only consists of the boundaries you have enclosed your garden with. If these 'green walls' are thick hedges, this also limits the amount of light the plants growing inside the boundary can get. The upshot of lower light levels is the plants will grow less well.
A really good option that allows you to feel private, without losing all the light is to create an open post screen. There is also one other added bonus – you get a wonderful shadow display too.
An alternative to wooden posts are coloured screens and acrylic mirrors.
I must admit I fell in love with these acrylic sculptures by Ian Reynolds He uses recycled metal objects and inserts coloured mirrors or acrylic screens in to create these industrial looking pieces of garden art.
The key design point to remember is that it i na small garden it is ususally hard to be entirely private. It is better to create an illusion of privacy, create the feeling you can't be seen. And its much better to do that with something attractive rather than a great big hedge, fence or screen.
Upcycling, Recycling and Sustainability
As a more sustainable product, wood was extremely popular in all the show gardens this year. Wood admitedly might not last as long as some other material, but it is absolutely brilliant material to use as a planter. As long as the wet soil does not come into contact with the wooden planter, the wood protects the plants well. This is because wood has great thermal insulation properties. It does not get too hot in summer and it does not get too cold in winter.
Not only that, wood is easy to source and cheap to build with, meaning there may be lots of lovely upcycling projects in the garage, that are just waiting to be created.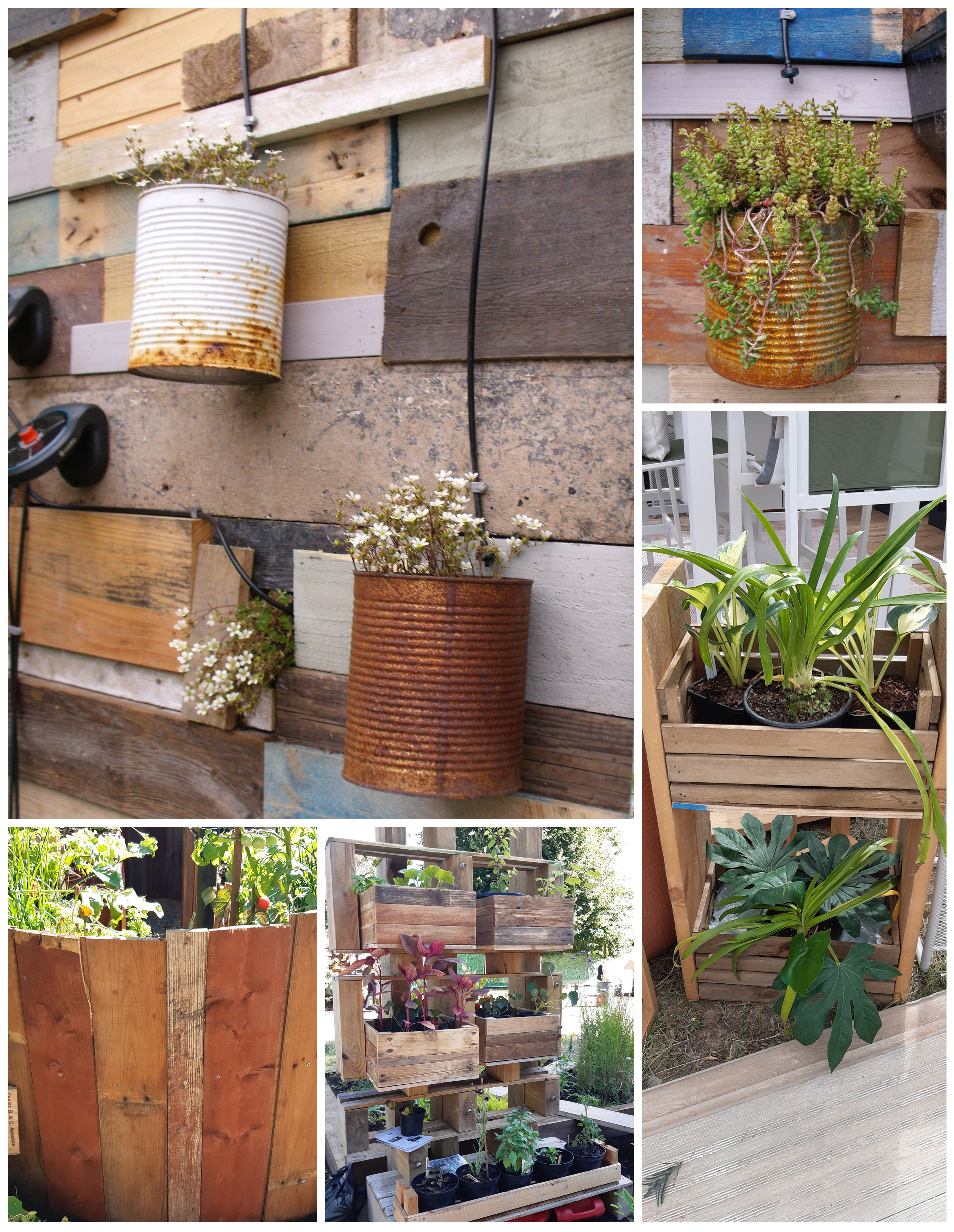 Don't forget when creating your upcycled masterpieces, think dual purpose.
Create habitats for insects too.
Get curvaceous
Dovetailing with this years more natural style of planting, many of show garden designs used beautiful curves and 'swooshes' to help create a more relaxed feeling in the garden.
Nature, lets face it does not do right angles and geometry. The advantage of a curvy bit in the garden is that curves are usually lower maintenance. Any garden design that uses straight lines and angles has to look geometrically balanced. Now this isn't the same as being symettrical, but if you draw any straight line in a garden design, it will look like it's in the right place or it won't. Using a sweeping curve hides that geometric balance more easily. Making designing a garden less tricky.
Straight lines are all to easily spoiled by plants flopping over, debris and detritus, curves are more forgiving.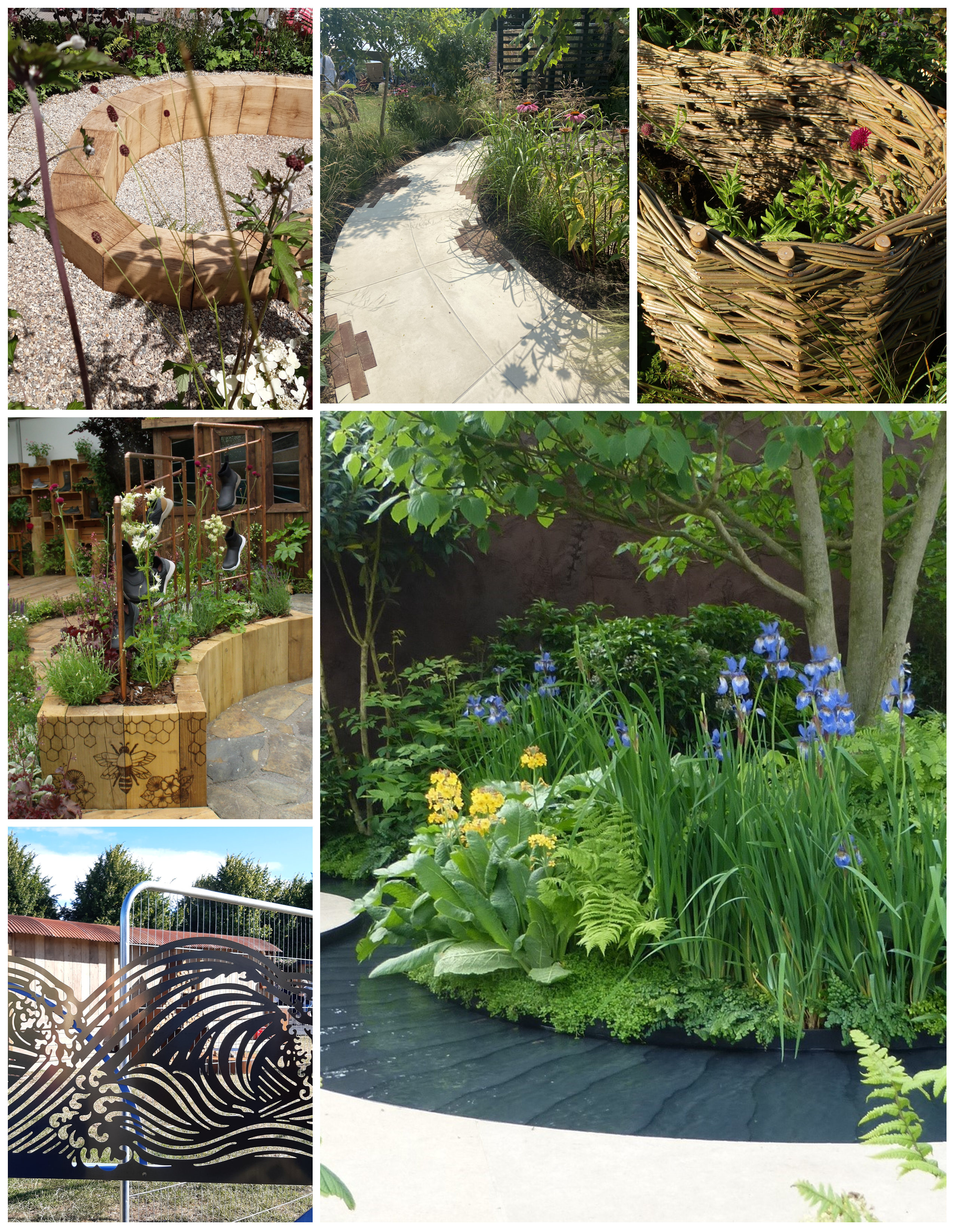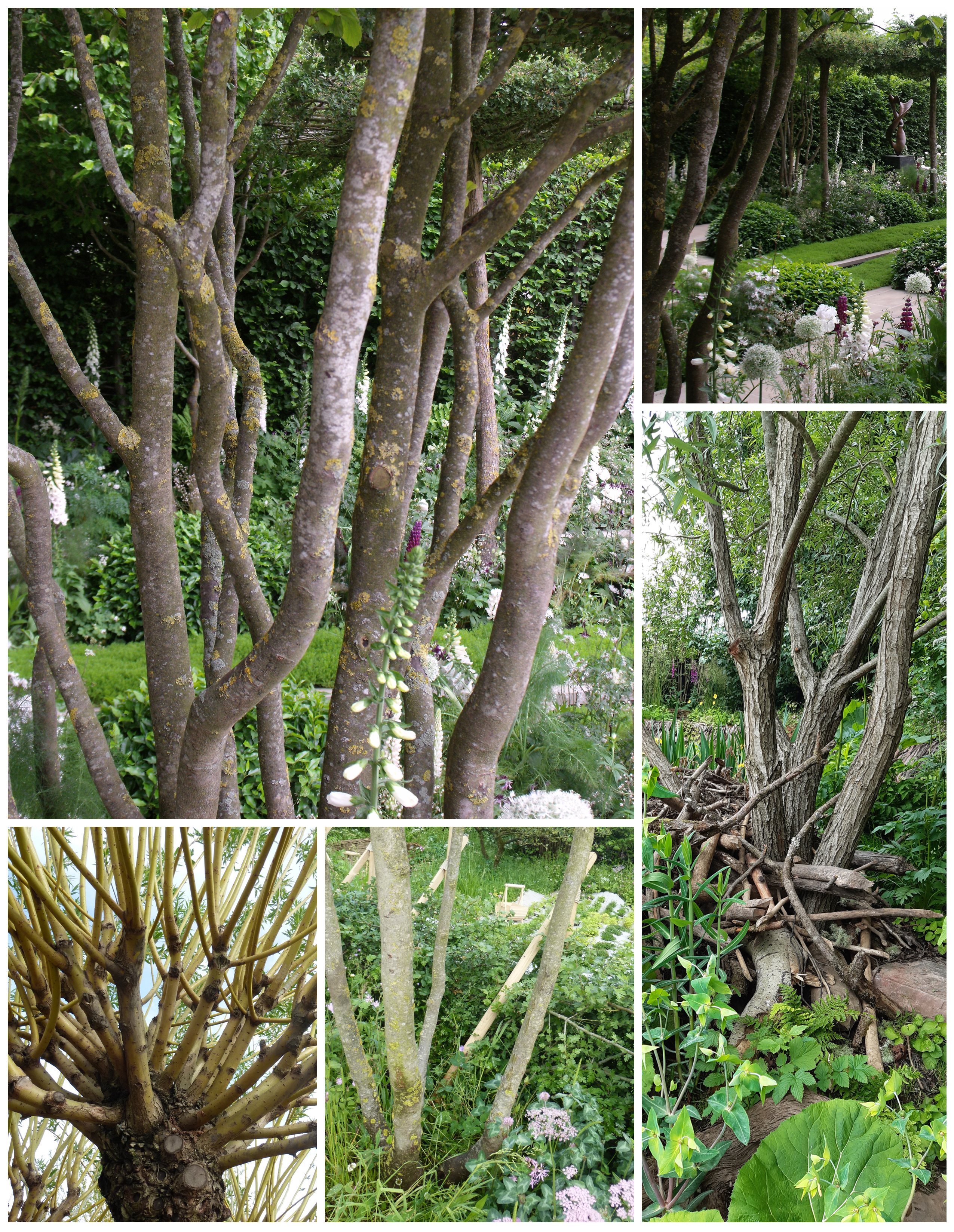 Multistemmed trees and shrubs
In the world of horticultural design, these are very definitely in Vogue. This is very much one of the best show garden design tips to copy in oyur garden.
If you don't have much room for large plant/tree/shrubs in the garden, then the ones you have need to work hard to earn their place. These plants should have attractive evergreen foliage or a wonderful autunal display. They could also produce beautiful blossom in spring or flowers in the summer. BUT, when thats all finished; what else do you have to look at.
Thes are the largest plants in your garden, you cannot fail to notice them. Having multiple stems on the tree IS more interesting to look at. It allows you to hang bird feeders from the branches or wrap solar light strings around the stems. You also creat more interesting shadow – which again add a little more garden interest.
Function AND biodiversity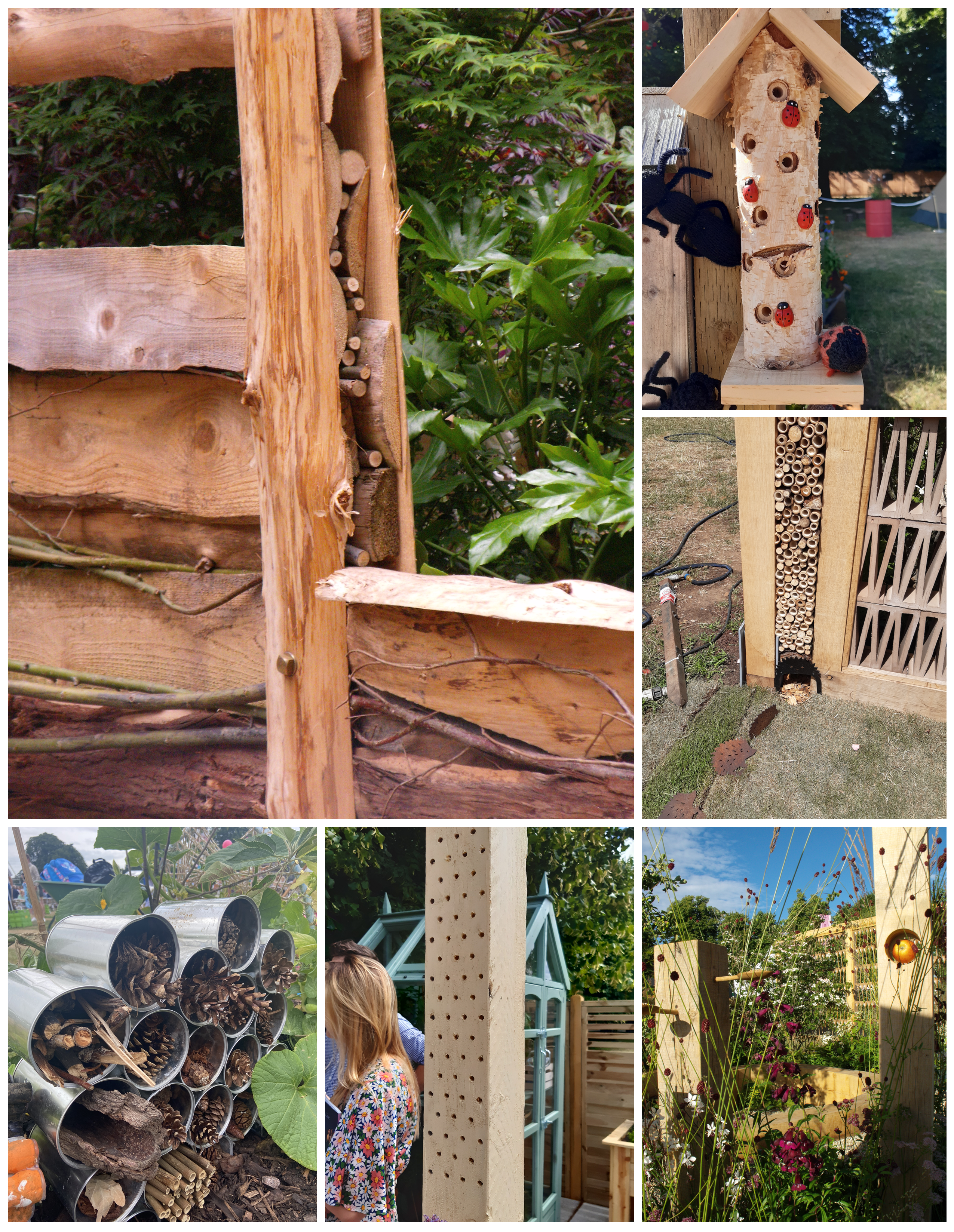 More naturalistic planting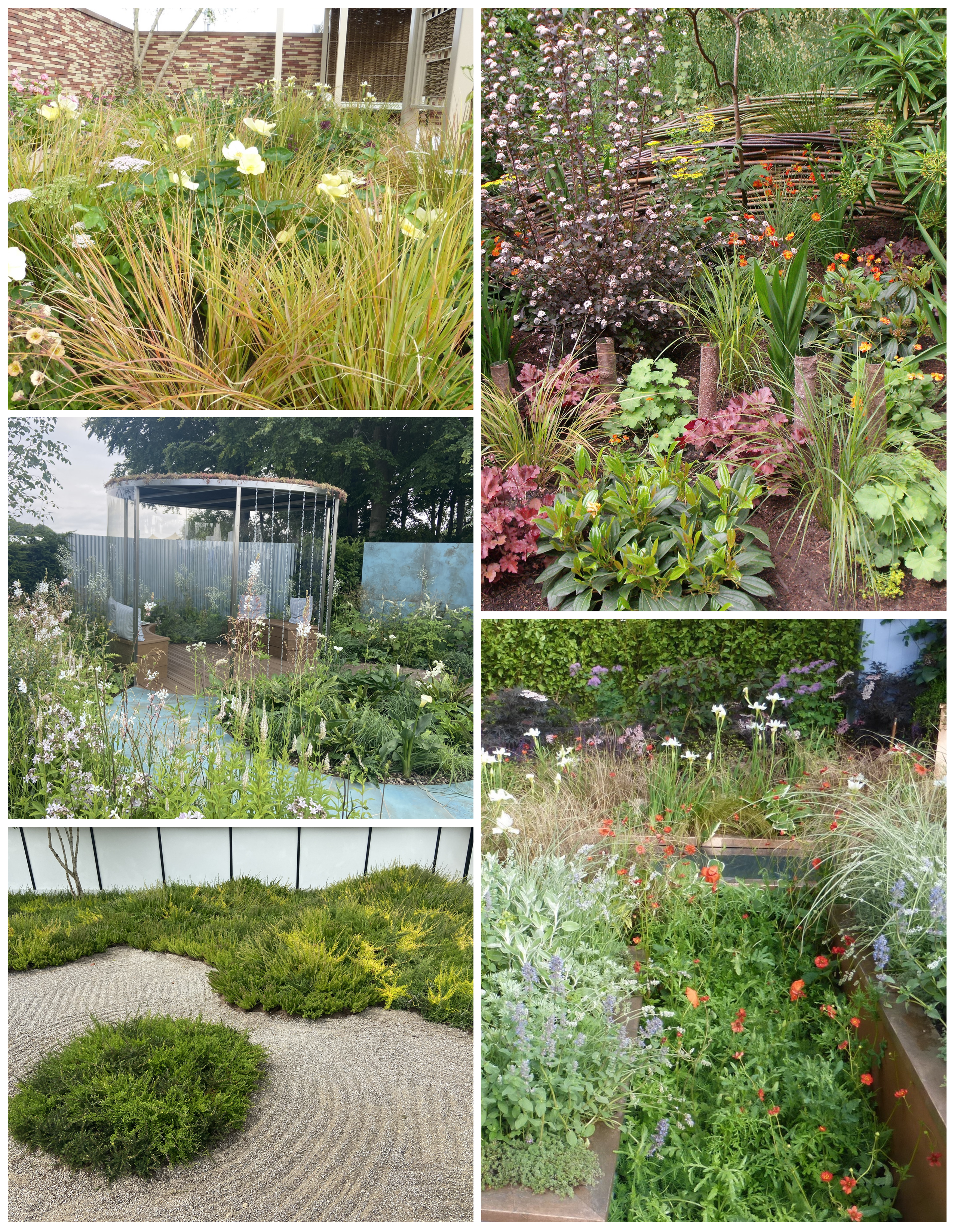 The Perennial Garden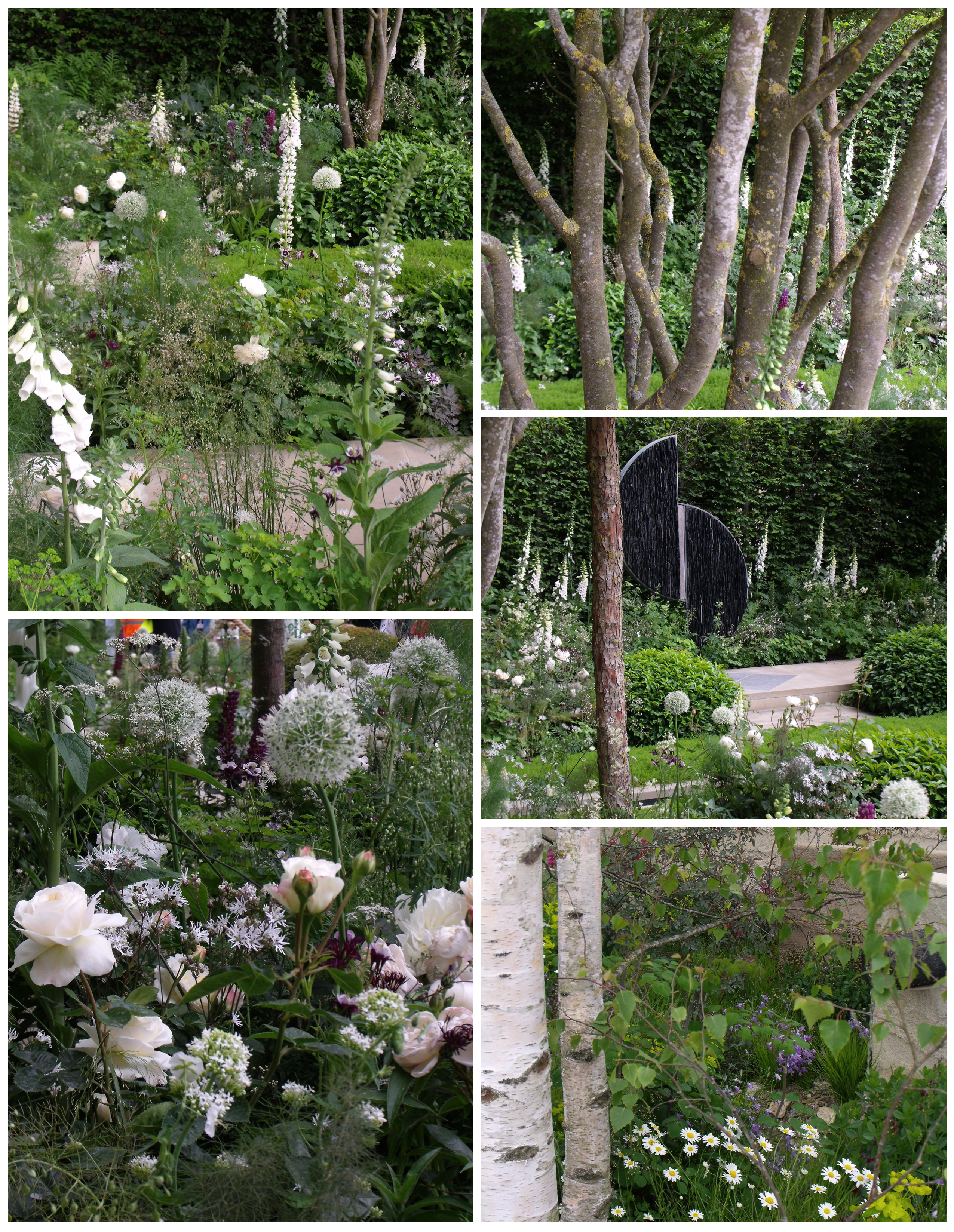 Designed by Us Made by You
Designed from Photos
Designing a garden is not easy if you aren't an expert gardener. This design was created without the need for site visits. All this lovely customer did was send a few photos and some measurements. After a couple of weeks, they now have a comprehensive garden design plan detailing how to make the garden.
PlantPlots design; helping turn gardens from the ordinary into the extraordinary.
So it won't matter if it takes 2 months or 2 years to finish – you will have a plan to help you all the way.
Creating the garden of your dreams is now possible.
Simple Practical and Affordable Design.
So why wait. Contact Rachel today, for a free no obligation quote.