This years RHS Hampton Court Flower Show was different in that the emphasis in most of the smaller gardens was inclusion. The gardens themselves were less about the 'show' and more about uniting nature and the domestic garden. This series on garden planning tips explores how to transform your garden into one both adults and children enjoy using. BUT in a way that still allows you time to enjoy the garden rather than be a gardener! I suppose this post should be called, Low Maintenance Garden Planning Tips Family Gardens – but it wouldn't fit in the title!
See also:

Perhaps we need a new approach to what a family garden needs to deliver?
What is a Family Garden anyway?
The term family garden is banded around by just about everyone, but what do we mean, what is a family garden supposed to do? Is there a formula for creating one and if so what is it? Well if there was a simple x+y = success, most designers would be out of a job, but the truth is the term family gardens is simply assigned to any garden if its used by a family. It is not usually a garden that has been designed for a family, it is a garden which simply has a large lawn. The assumption being the kids will love and want space to run around in.
What is a Lawn for?
How useful are large lawns then at providing children space to play and still provide space for you to sit? For a moment then, I need you to consider and evaluate your garden; ask yourself some questions:
How much time do the kids spend 'running' around the lawn
Which part of the lawn do they play in, all of it of just part of it?
Is the climbing frame, swing or goal put in the only place it will fit, or just furthest away from the patio?
What 'running around' games in the garden; CAN the kids actually play, or is the lawn really too small
What do you do in the garden to enjoy being there – watch the kids play, sit and relax, sunbathe or do you play games with the children too?
Do you restrict what the children do, in case they damage the plants, fences or might kick a ball into the windows?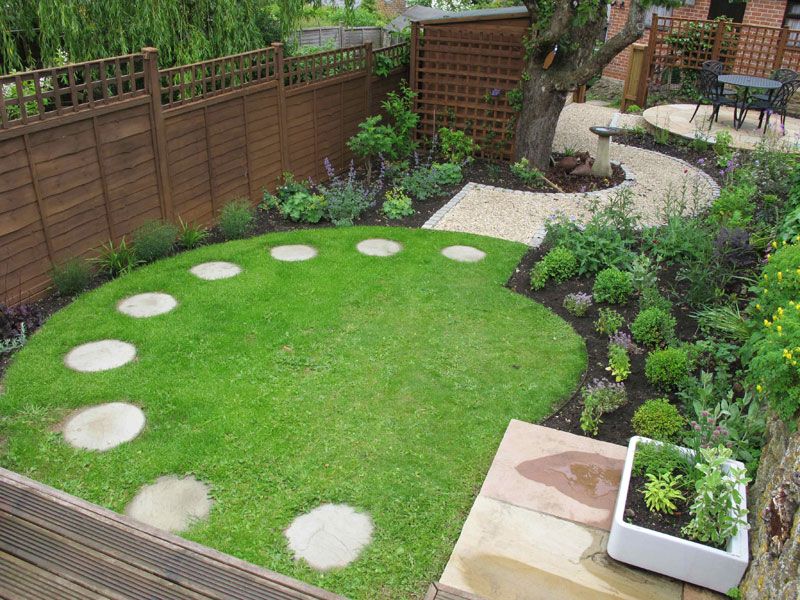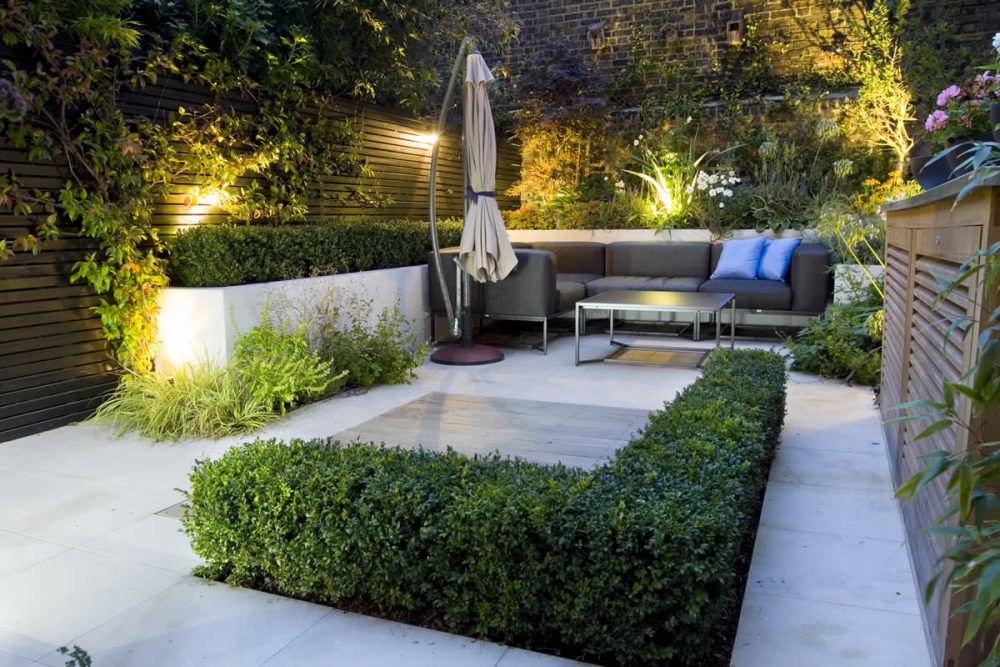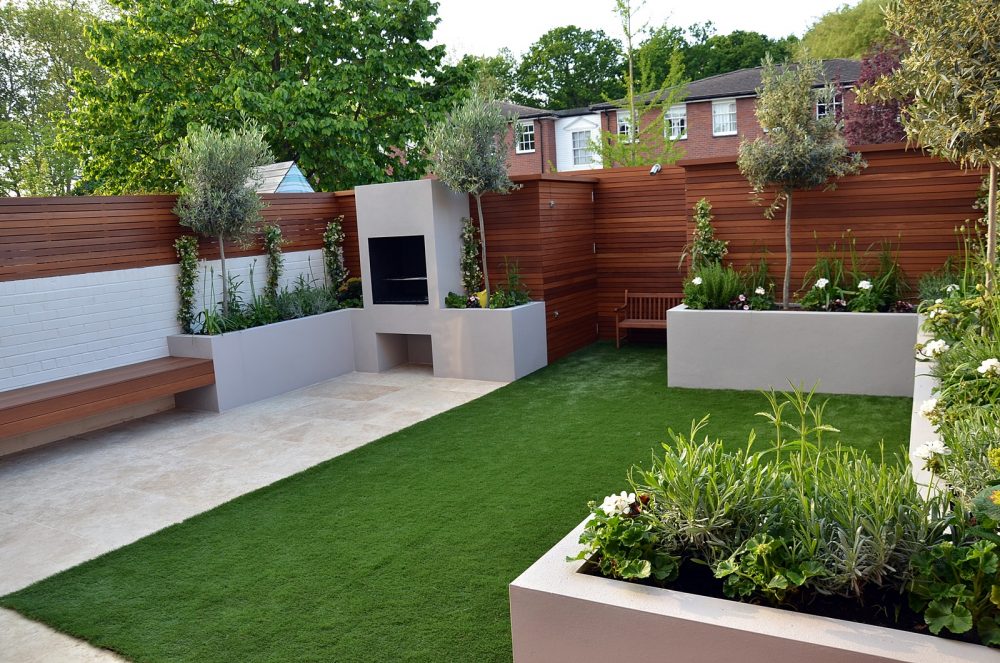 What exactly are the inclusive family friendly garden features here?
The main problem faced now, is that modern gardens are now too small, lawns simply become a small patch of green space with maybe a trampoline plonked in the middle. The result is an uninviting space for the kids, (they won't want to trampoline all day long), and a garden for the adults with the play equipment dominating the space. Or, the design garden uses features that make the garden unattractive for the children.
Garden Planning Tips Family Gardens – TOP TIP…
Plan the garden around WHAT ALL THE FAMILY LIKE DOING TOGETHER
OK, so this may see pretty obvious, but if the garden is going to bring you all outside as a family; then the best way for this to happen is if it allows you to do those activities at home.
This means you need to ditch conventional garden planning convention and rethink from scratch.
As a family, sit down and write a list of things you enjoy doing outside together, ask the children what they would like to have. Most importantly ask them what is boring about the garden now; their answers might surprise you.
Accept that you are not going to have a typical suburban garden anymore; but realise what you are gaining is a space that all the family enjoy spending time together in – away from screen, iPhones, Tablets and the PlayStation. It might be you all love watching TV together and if that is your priority, well, find a way to have a screen outside.
Don't spend a fortune creating the new garden
We all get bored of the same old things, it is human nature, gardens are no exception. Your family will evolve too, what the children enjoy doing now, will not be what they enjoy doing in 5 years time – so spending a fortune creating a fabulous garden now – will result in a white elephant in a few years time.
Losing the lawn will free up more time
Now this is the biggy; consider ditching a lawn altogether; but I don't mean paving over it or filling it with a border, what I mean is consider ditching the manicured, mown green grass space you spend time every week cutting…
You can still put a climbing frame on this 'lawn' – you just don't have to mow it,
The only exception to this low cost rule is the seating area. The sun won't change where it shines, so the nicest part of the garden to sit in will always be in the same place. The patio will be the only part of the garden that won't evolve over time, but create a patio large enough to be usable, which is now far easier if you aren't factoring in a large open lawn area.
Garden Planning Tips Family Gardens
I know this post has not provided all the information you need to create a truly family friendly garden – you really need a book for that – so this is an absolutely shameless plug – there is a book that will help you make your garden better…. I Want to Like my Garden by Rachel McCartain. It might just be the best little garden book you'll ever buy, full of useful practical garden planning tips for every type of garden and gardener
Available in eBook or Paperback at Amazon and other online bookstores