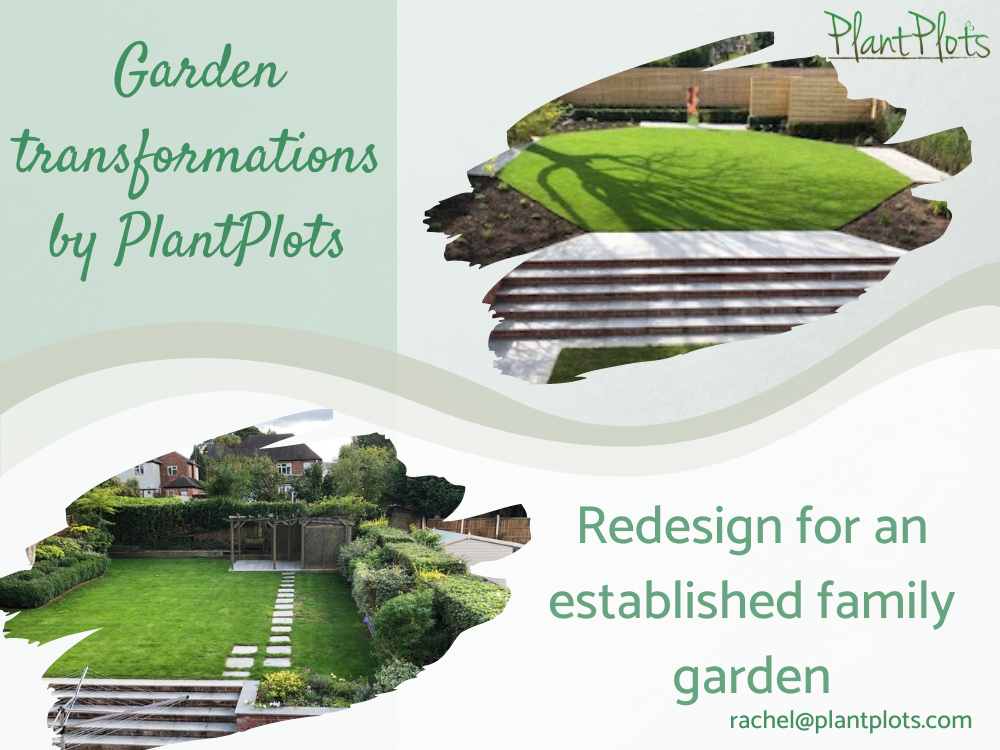 Garden Design Ideas – easy formal garden design
Gardens reflect who we are and where we are in life. Here this garden had outlived it's purpose. it was once a brilliant large open grass space, perfect for football penalty shoot outs and badminton on the grass.
But now it needed a revamp, so the lawn was remodelled into an octagon, leaving lots of space for a romantic pastel coloured planting. Although this is quite a large space, the layout of the lawn is simple and easy to recreate in your own garden. The lawn shape make the garden feel wide, and plants are repeated in every border – but not identically.
Oh, and the large shed is still there, it's just cunningly hidden behind a stunning modern fence.
Good eh?
How can we help, type your design query in below – we've got most garden design issues covered (hopefully).
Designed from Photos
Designing a garden is not easy if you aren't an expert gardener. This design was created without the need for site visits. All this lovely customer did was send a few photos and some measurements. After a couple of weeks, they now have a comprehensive design plan, helping to turn their garden from the ordinary into the extraordinary.
So it won't matter if it takes 2 months or 2 years to finish – you will have a plan to help you all the way.
Creating the garden of your dreams is now possible.
Simple Practical and Affordable Design.
So why wait. Contact Rachel today, for a free no obligation quote.
For even more great and fabulous advice buy this amazing book. it really is a garden changer.
 'I Want to Like my Garden' by Rachel McCartain.