This post links to my podcast where I talk about creating impactful borders.
Most garden designs are not expensive or major overhauls of the garden, most involve just reworking what is already there. So how can you make the most of a small border or garden?
There are 3 basic principles to follow:
Create a contrast with the surroundings
Concentrate on the 'out of summer' plantings
Think about synergy rather similarity
So what does this mean?
Contrast:
Small gardens are surrounded by big solid structures, walls fences, houses, pavements etc. In order to make your garden stand out it needs to contrast with the surroundings. Instead of big green solid unmovable shrubs, think tall light skinny plants that move and sway with even the most gentle breeze.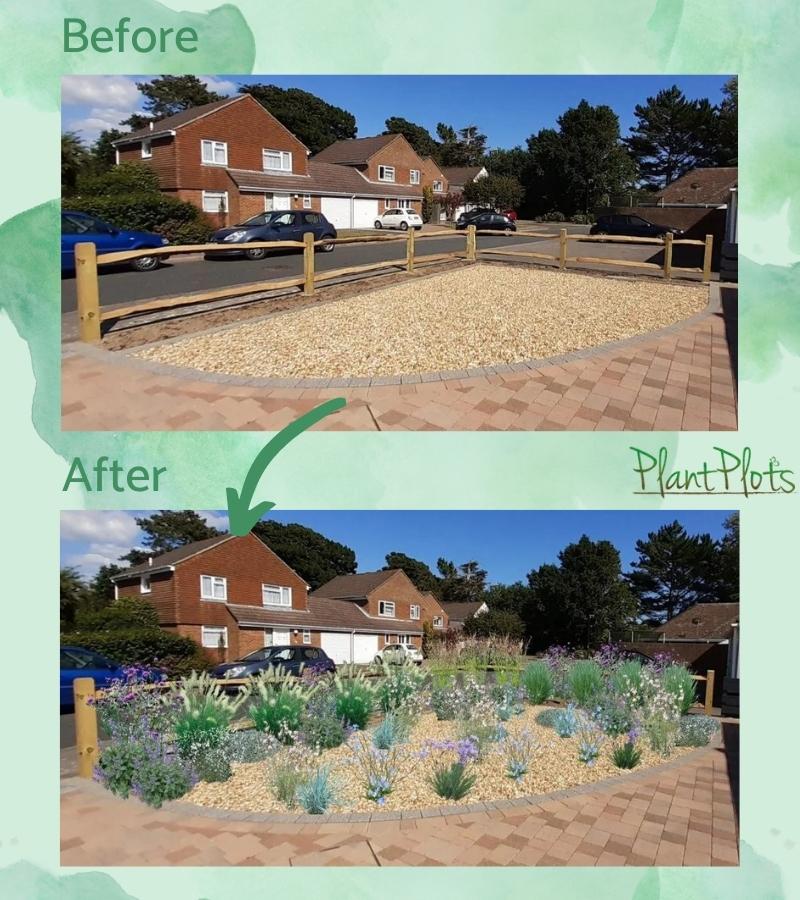 Think about the 'off' season:
If the size of the border is small it needs to work harder. Simply filling it with plants that looks amazing for 3 weeks but boring for the other 49 is no good. Plan to pack as much in the border as possible, which flowering at different times of the year, then you always have something to look forward to. Bulbs are a perfect way to achieve this.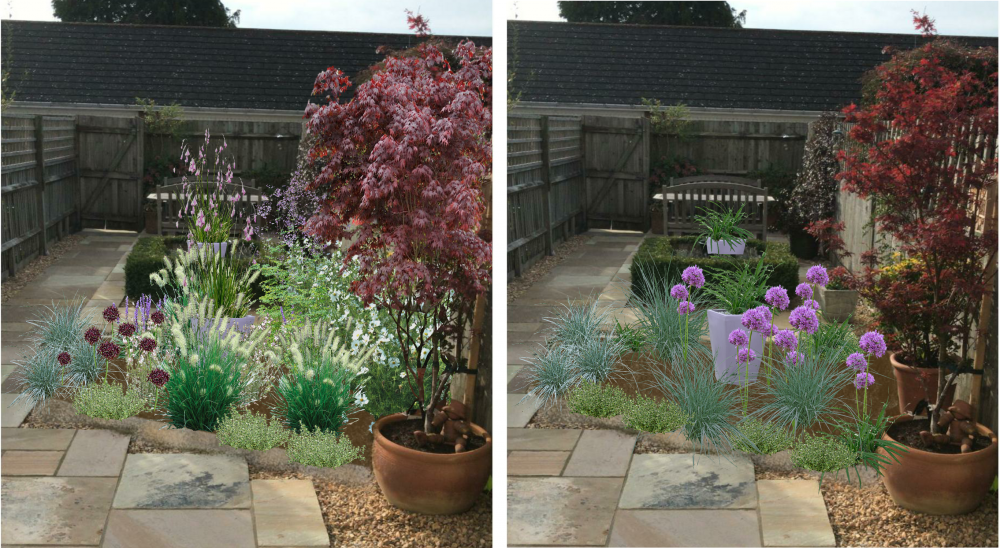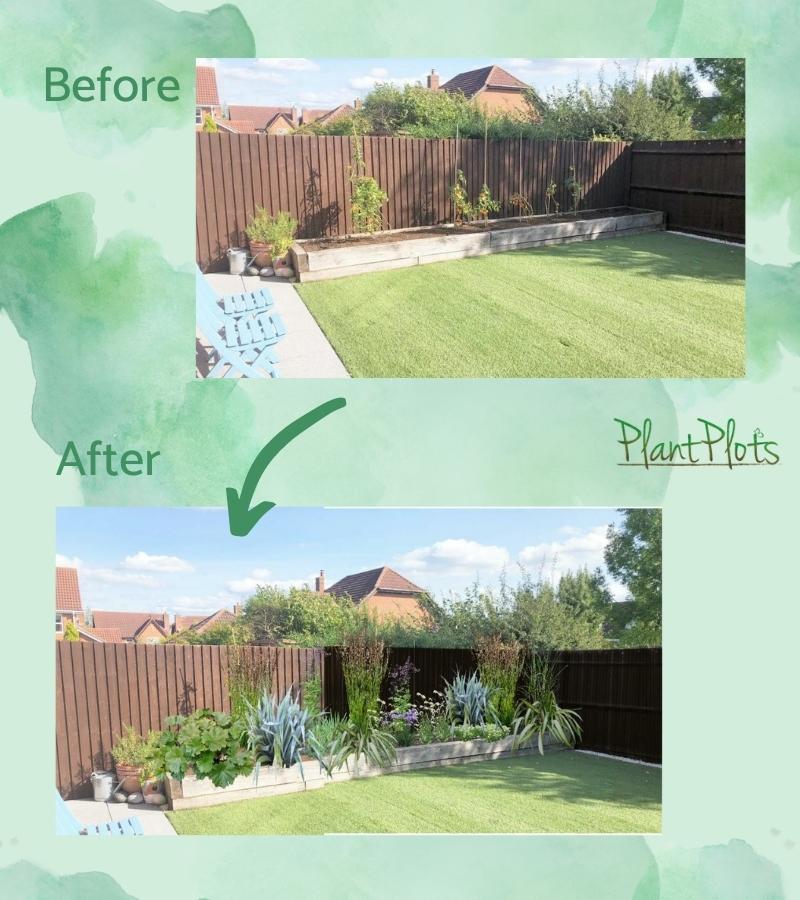 Synergy:
Creating impactful borders does not just rely on showy plants and flowers throughout the year, the borders need to look like they are part of the same garden too, not just plant plonked in a border here and there.
To achieve this when space is limited, use synergy. Ensure both borders have similar coloured flowers of plants. Mirror the shapes of either the plants or the flowers. You will naturally cast your eye from one part of the garden to the other, if the plants appear to link with each other, the whole garden appears more connected.