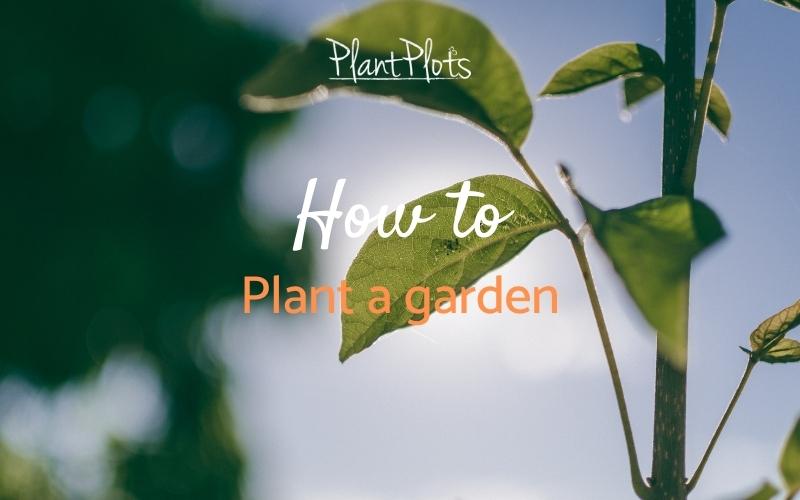 Learn how to plant a garden. How to plant for a more balanced and better-looking garden border. Creating a garden that performs all year long, is not too tricky, but you need to have a plan. Most borders begin to lose their appeal and interest because of how they have changed over time.
This is lovely, but is not practical for the average garden or gardener
Most garden borders evolve; plants die and new plants are added.
Now this can work, but often it doesn't. This evolution can lead to some bad colour combinations and putting plants next to each other that just don't work.
You wouldn't mix certain colours in the rooms of your house. Why do it outside, pink and yellow for example!
So if it has ended up looking a bit of a dog's dinner, how can it get sorted?
HAVE A PLAN!
Look at the border in question – pick out the best bit, is there one plant that looks good. If that plant grows well there then it's worth keeping there. Build your plan around this plant. Decide if you are going to go for more of the same (and big blocks of the same planting look great – even in a small garden), or you are going to plant to highlight the contrast with this plant.
Contrast with either colour, shape or texture but not all three. However, any plant you put in must grow well in the place it's being planted in. Some ideas for border designs are shown below, so you can see what we mean by contrast or coordinate.
BE BOLD:
This doesn't mean bold colours it means you need to to move plants around in the garden. Don't be frightened to move plants around the garden, experiment with different looks and shapes. This is best done in Autumn or Spring.