Description
 Cubes, Ball or Pyramids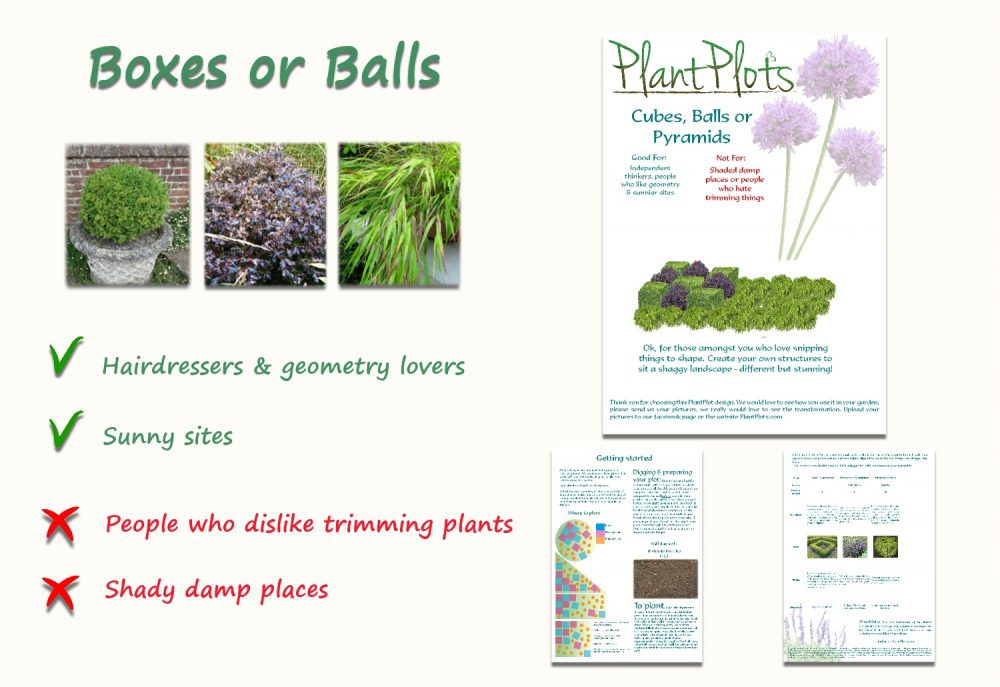 A small garden design by  PlantPlots
Unsure which design is best for the garden why not email design@plantplots.com.
A little advice is always free.
This garden border design downloads as a pdf document and contains all the information needed to create this design. 3 different design layout options and details of all the plants used as well as how many plants are needed. Also included is an aftercare guide along with images of the all the plants.  The design is based on a 2 m square border area.  For larger areas simply increase the number of plants by the area to plant, so if you have a 6m area, triple the number of plants – simple.
Perfect for those who would love a gorgeous garden but don't know what to plant. These garden border design ideas help you plan and create your perfect garden – but if you are still unsure which design is best for you; or what to change in part of your garden, use our online design consultation service . We'd be happy to help
Designed by us : Made by you – We Make Gardening Easier
Try our design service – design@plantplots.com
Buy our amazing garden design book – it really is a garden changer!