Brunnera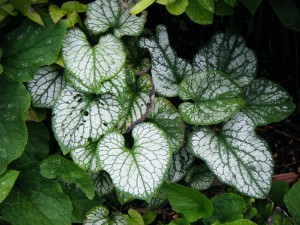 Brunnera Jack Frost:
Brunnera's are similar to Bergenia's in that they aren't the most spectacular plant in your garden – but they are dependable performers and are really easy to look after. Well generally once planted they hardly need any looking after, bar removing a few flower spikes…so perfect for even the most reluctant gardener.
They are good in a shady spot and we use the variety Jack Frost because it does add a little light to a dark corner.